It is with a heavy heart I have to tell you all that RE:CN seems to be dead.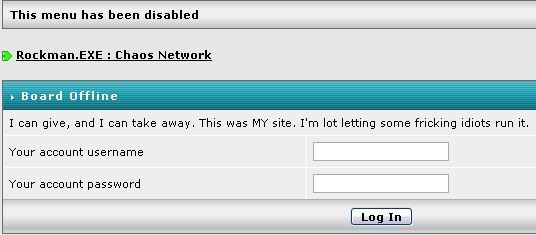 Courtesy of Nalerenn.
This site has the bare bones of the old, and we will do our best to continue on from where it left off. Again, all of the staff from RE:CN apologizes for this brutal blow, but rest assured we will prevail.
If you wish to know the gritty details and participate in the discussion of current events, go to
this topic
. Please keep it contained here, for simplicity's sake.
We also extend our deepest apologies to anyone who has lost their data. We hope that you can reconstruct most of it, and if not, we hope you'll consider registering a new character.
God Bless.
The Rockman Rogue Network Staff.