4:00 PM, Friday, Park B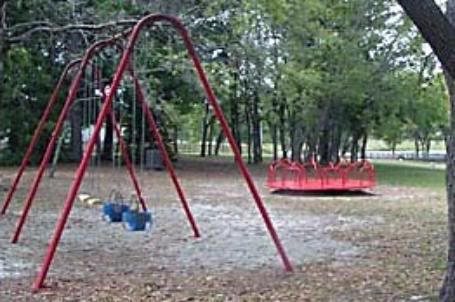 It was midday when Destin Obscura arrived in one of ACDC's many parks. He had just finished moving from Netopia to a suburb in ACDC. The amount of culture shock that Destin experienced after settling in was not as much as one would expect, coming from such a different area as Netopia. However, the sky was still the sky, and the people were still people. Even so, Destin could never get over the fact that everything seemed to be easily infected in Electopia. He was a relatively inexperienced net-battler as it stood, but it seemed that he would learn how to survive the hard way soon enough.
On that note he had gotten in contact with his old friend Daegal Miller, or 'Zanzo' as he was called here. Daegal was originally from Netopia and grew up with friends Davis Aero and Destin Obscura. At one point Daegal wanted to head to Electopia, across the ocean, in order to become a mighty net-battler. Davis and Destin agreed to follow later on, when their studies were completed. 'Zanzo', as Daegal then called himself, became quite the experienced net-battler.
As such Daegal could become quite the teacher and trainer to Davis and Destin. His help would be invaluable in teaching them the ways of how virus hunting was done in the cutthroat realms of Electopia. However, he was currently off on assignment, and couldn't tear himself away. So until he was done, Destin would have to fend for himself. So Destin got in touch with Davis.
Davis was on the heels of Destin, arriving only a day or two later. They had registered separately the days that each arrived. After registering their Navi they each received their starting gear from Net HQ. Within a week they were horribly eager to test their skills and luck in some virus hunting. So they Emailed each other and set a date, time, and location to meet up. Now it was only a matter of time before the childhood friends joined forces once again.
The sun was still high in the sky and several children were at play. The leaves rustled in the trees as the occasional breeze danced amongst them, mimicking the general enjoyments of the current scene. Destin sat in an empty swing and waited patiently for his companion. Davis was never much to be late to something exciting, though Destin was known for arriving to an event much to early. This caused Destin to sit or stand for unknown periods of time, which he passed by daydreaming.