Niax
---
Damian Phobos
Void
lvl 10
3280 zenny,
160 HP,
4 actions,
2 minihp subchips
Stats
chips(14)
Cannon (40 + Knockback) * 2
Shotgun(50 + Spread 1)
Rageclaw 1(40 + Slashing / 20 + Impacting)
RingLog(50 + Ground Attack + Wide Attack + Double Attack)
Zapring(40 + Stun 1 + Electric)
Minibomb(60 + Blast1)
fireburn(50 + Line Attack + Fire)
Recovery10(+10 Hp)
Fan(HP: 100, Description: Creates a VacuumFan to pull enemies closer and reduce their evasion.)
Zapring2(60 + Stun 1 + Electric)
Cactball(20 x 2-4 Hits + Ground Attack)
TankCannon1(80 ( A acc) / 80 + Blast2 ( C acc))
SeaSeed(10 (direct hit only, A acc, creates a medium Sea area. Only one panel if it hits an opponent))

sigs
Lifebane (typo)

Void has gained the ability to drain the life from an enemy once per turn
passive drain 10 + slashing = 20 x 0 x 4
total: 80 points
passive

80/340

living armor

Void encases himself in medieval style armor, protecting himself from oncoming attacks. The armor itself seems to be made of flesh and bone, and those eyes on his shoulders keep looking around...
40 hp casing
total: 40 points
1tcd

120/340

Shadow walk

Void can use the shadows on the battle field as shortcuts, appearing in unexpected places
80 Teleport
2tcd

200/340

Phase out

Void phases half his code into his homepage, helping him avoid most attacks, although he's unable to actually go to the homepage.
80 shadow
2tcd

280/340

Dagger torrent

Void has regained the ability to use some of his daggers
5 dmg x 12 times (60)
2 tcd

340/340

customs/buster
Undershirt(e)
-NaviVision.NCP [10 Points](e)
-BlackMind.NCP [10 Points](e)
30/40

buster 2/2/2

subchips
n/a

GMOs
Nightmare.gmo

friends
kitsune 23
cyon 9
nitro 9
split 30
DNR 1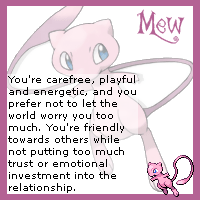 You're MagicMan.EXE. Operated by Yahoot, you are quite intelligent in battle, summoning viruses to keep your opponent busy while you prepare your strongest attack. You admire your operator, and help him to confuse the world. You work for the World 3 crime syndicate.
+2 Hiko Tokens
+15.5 Hiko Cookies
Click here to feed me a Star Fruit!
---